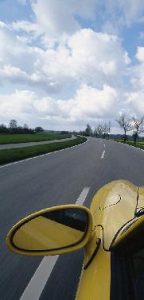 Sit back, relax and let us find the right vehicle for you!
Working together with used car dealerships and individuals sellers, we help you to purchase a vehicle in Costa Rica that suits your specific taste, needs and budget.
We perform a thorough vehicle search, check titles and vehicle paperwork, mechanically inspect the vehicles, negotiate the price and perform the closing. Car Doc SA (www.tallercardoc.com), one of the top mechanical repair facilities in San Jose, does a 65 point bumper-to-bumper inspection on our vehicles, inspection all major mechanical components and verifying their proper functionality.
Once we have found the right vehicle for you, we will handle all legal paperwork, assist and advise you on purchasing auto insurance and do what is needed so when you arrive, you simply drive away with your new vehicle.
View vehicles that we have for sale!
We do it all while you enjoy a simple hassle-free way of purchasing a new vehicle!
Please feel free to write or call us for more information!
Your Costa Rica Contact Services

Inquire about our services!
Packages start at $799.